Our History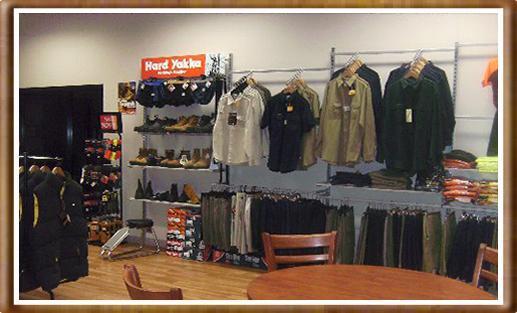 Glen and John created Finer Embroidery, drawing upon their business knowledge and management skills from past family business experiences. Glen has attributed her extensive embroidery experience to her involvement with her family's textile company called Glendell Pty Manchester Manufacturers, located in Melbourne. Her mother, a dressmaker, encouraged Glen to pursue her interest in sewing and embroidery.
At the age of 15, Glen was introduced into her family's company which, embroidered hospitality linen and manchester. This embroidery was achieved using a Singer single needle embroidery machine, which was controlled by a knee press to determine stitch width. With this machine a script style of lettering could be created when the machine was set to a raised line of embroidery. The script technique was used to "embellish" hospitality linen for city hotels and clubs in the late 1950's. Hotels, such as The Windsor, Menzies, and Chervon were popular clients.
Finer Embroidery was established in October 1992 by John and Glen Harding. The business emerged from modest beginnings, operating within the family home in a converted garage, in Leneva, Victoria. A single head Barudan embroidery machine was purchased, and operated solely by Glen. The small modern office became exceptionally productive.
The business continued to develop and as production steadily increased a second embroidery machine was purchased in 1994. John and Glen's son, Rodd, was employed as the Production Manager to assist with the expanding clientele and growing success.
By April 1999, the business inevitably outgrew the Leneva workshop. Finer Embroidery was relocated to Wodonga, Victoria where a showroom was added to demonstrate the quality of products on offer. A new Barudan embroidery machine was also purchased during the move in April. This 15 colour machine was the first of its type in Australia and allowed Glen and John to produce superior work.
As time went on the company was approached to embroider work wear on cotton drill material. This was achieved by securing four layers of newspaper underneath the fabric. The first work wear order was from "New World" and involved embroidering the pockets of dustcoats. This company is now known as Coles.
Today Finer Embroidery continues to flourish in Wodonga. Its showroom and facilities have recently experienced a upgrade and expansion program establishing an ideal environment for continuing to provide professional service, optimum production, and superior creativity to all of its clients, well into the years to come.